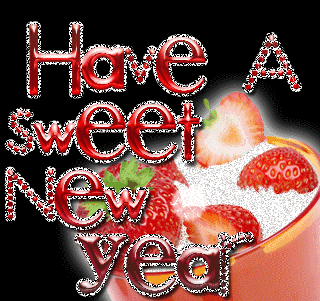 MyNiceSpace.com
~~Holaa...agak lewat sket rizz update blog..sori erk my reader's especially

nuar zone

hehee... xde mood uols!..hp msuk air ni.uwaaa..here that story!..
31 hb december
- mlm new year!..spt cm setiap thun rizz akan celeb new year kat klcc.. tgok munge api uols!..mybe setern blogers x suka kan g new year eve yg dipenuhi ngn bkn warga msia!..opss..tp itulah diriku..tpt sesak pon we all layanzzzzzzzzzz... mlm tu rizz ditemani bsama

2 org lg bloger's pendi n apple, kama my hosmate..airiel kwan apple..
1stly, b4 menanti time kul 12, we ols g lepakking kat klcc mkn2 dulu..rizz amik sizzling mee jer..tataw nk mkn pe..pastu around 10 pm we ols da gerak arr kua dri ctu n tgok kat tasik tu.. hampeh!!! xde ape..keman
klcc disinari spotlite jerr ngn lagu instrumental..wtf?..opss..mane concert!!
x havoc sgt cm last year.. i tot mybe mghormati mangkat nye ydp n9..:) it's ok.. we all juz lepak2 jerr..cte2 gosip ngn gelak tawa until 12!.
here come! kul 12 je teros

HEPI NEW YEAR..!

mmg cntekk sgt munge api taun ni.marveloss!! x mcm last year..congrat msia!!.proud to be malaysian:).. we olz terus balik arr smpai je queen terus lpak kat mamak stall.until

2am

!.. xsedar sok nk mngon pagi nk g

sunway

ni! yahoo..
1 hb january 2009
hpi new year uols!!..pagi2 buta g kdengaran sore dorg mmemkak kat umh soh bgun nk g sunway!..yeayea,,rizz xpnh g lg.besh2 sgt..lelepak kat q dlu bekpes!
we ols gerak by ktm arrive kat subang jaya n then nek bas 80 sen kat sunway pyramid.!.




.dh smpai

sunway lagoon

yesh blkag tu jerr..
smpai je 1st we all yg aritu rizz,pendi,apple,kama with mizi

[kwn die.cando! ahaks]

g ar men menatang ape tah yg hayun2 tuh punyerr r seram.grrr..n then men roler coster.,tgok cm bodo2 jer.bile dh nek.hayoo

sentap!! ngeri gak

.. n then teros ar men2 air..best gile..x sangka sunway pon ade ombak gak clustt..!




ala2 pntai gtew.
jam 4 jer ktorg blik ngn letih nyerr!.k la merapu byk ni..heh enjoy sgt.mlm rizz ngn pendi g late supper ngn

eid

si bju pinky vouge hehe tu [tetap nk mentioned dierrr kat ini blog ahakss!..] tp syg gmba kat hp pendi..pastu smpat g on9 until 3am.gosh! n then zzzzzzzzzzzzzz..
p/s : mamposs..rini nk g outstation tapah.ngntokkkk